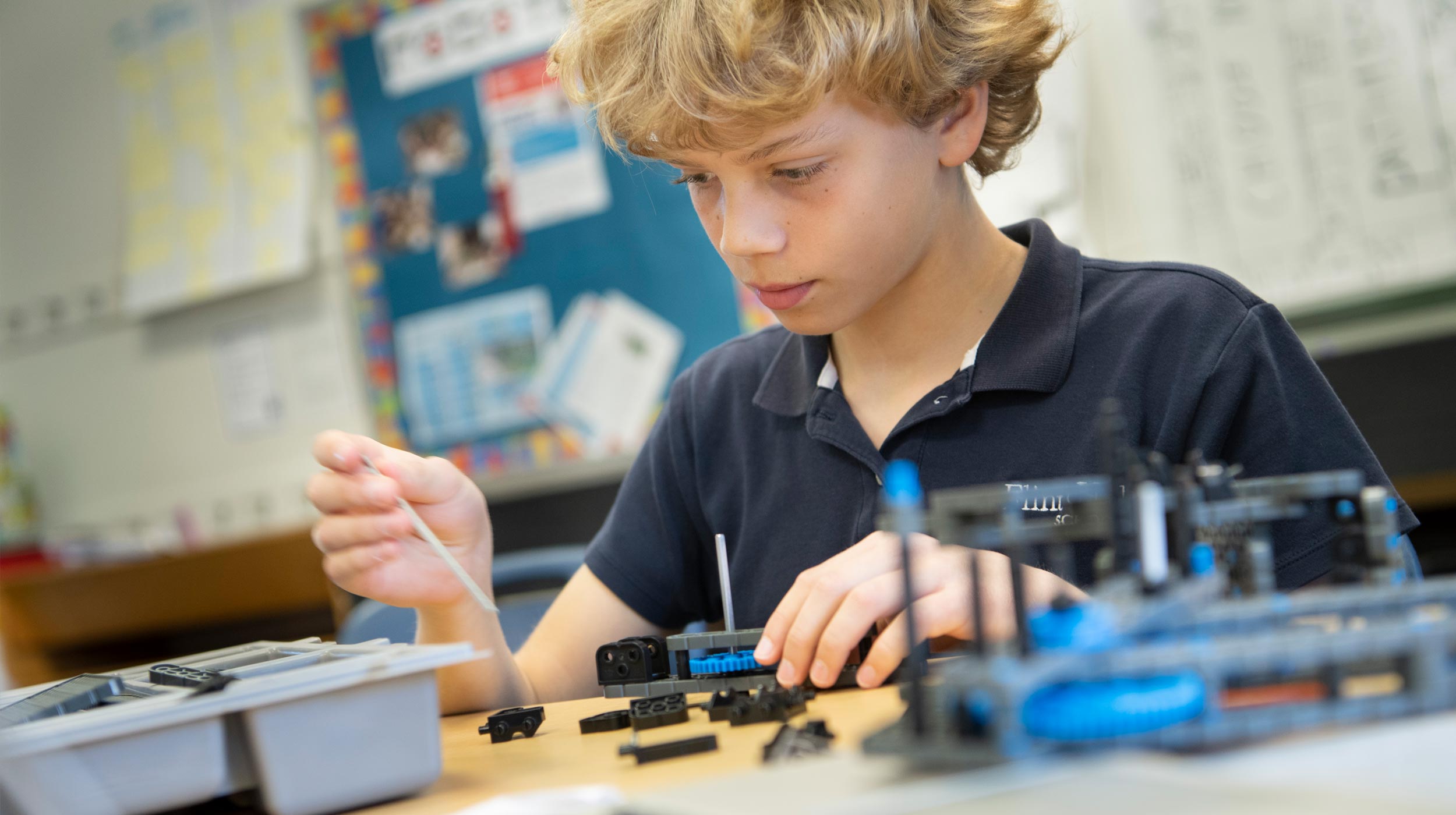 Dear friends,
Every school has unique moments when the future becomes clear because of the decisions we make together.
We made Flint Hill history by kicking off Momentum — Campaign for Flint Hill, the largest campaign we've ever launched.
The purpose of this $20,000,000 campaign is to construct a new 7th and 8th grade building on the Upper School Campus, featuring an expansive outdoor gathering space for the entire community, and to remodel the JK-6th grade classrooms.
The new Middle School building will give students more room to create, learn and grow. It will also free up room on our Lower School Campus for teachers and students to do the same. This will position Flint Hill as a leader in Northern Virginia's academic community for many years to come.
At Flint Hill, we've had several tipping points in our history, including constructing our Upper School Campus and leading the region in the educational use of technology.
We are at another tipping point today.
We have received a historic $10,000,000 gift by the Peterson family. Milt, Carolyn, Lauren, Rick, Phoebe, Jon and Anne Peterson, grandparents and parents of eight alumni, know first-hand the impact of a Flint Hill education. Their commitment to, and belief in, the importance of the new Middle School has been the catalyst for the public launch of Momentum — Campaign for Flint Hill.
Trustees and other Flint Hill community leaders, inspired by the Peterson's gift, have generously joined them as we work toward reaching our goal. This amazing progress is our "driving spirit" at work.
If the Flint Hill community reaches the $20,000,000 campaign goal by mid-April, construction of the new Middle School will begin in May. That's right: with your support now, the doors of the new Middle School and remodeled Lower School will open in the fall of 2020.
Our future is bright. The time is now.
Please join us in supporting this historic campaign. You can make this happen!
Thank you in advance for helping continue the momentum of Flint Hill School.
Sincerely,
| | |
| --- | --- |
| | |
| Richard J. Hendrix | John M. Thomas |
| Chair, Board of Trustees | Headmaster |
A few years ago, Brendan had an idea: A cross-country runner who loved playing his guitar, he wanted to start a coffeehouse where anyone who wanted to could perform for their friends. Eventually, he asked if it could fit into the morning break in the Upper School schedule. He put up a sign-up sheet. Open Mic was born, and is still going strong, though Brendan's Flint Hill days are over.
When students and teachers come up with new ways to learn and connect, our buildings must be ready to facilitate their innovations. Our new Middle School was designed with that goal in mind.